College Football Insider
View This Weeks Insider
---
Interested in Tickets or Sponsorships?
Valley of the Sun Bowl Ticket Package
Fiesta Bowl VIP Package
Ticket Festival Package
Ticket Club Package
Ticket Membership Package
Suite Packages
Tostitos Fiesta Bowl Suite Package
Valley of the Sun Bowl Suite Package
Fiesta Bowl Field Box Package
Interested in Advertising?
Fiesta Bowl Acknowledgement Package
Fiesta Bowl Entertainment Guide
Team Hospitality Sponsor
Fiesta Bowl Hole-in-One
HIO Package

HIO Group Outing
HIO Prize and Volunteer
HIO Big Ticket Package
Parade Float Packages
Parade Float Package
Parade Themed Balloon Package
Parade Customized Balloon Package
---
Festival of College Football information
Contact Fiesta Bowl Committee

2011 Fiesta Bowl Results

Bowl Championship Series News & Information

Tostitos Fiesta Bowl
January 3, 2013
University of Phoenix Stadium
6:15PM MST

Fort McDowell Fiesta Bowl Parade
December 29, 2012
Central Ave., Phoenix, AZ
11:00AM MST
2012 Valley of the Sun Bowl
December 29, 2012
Sun Devil Stadium
8:15PM MST
---

Dear Friends, Colleagues and Associates,

What do you know about the Fiesta Bowl?

You may have attended one of our elite college football games, including seven national championship contests.

If you live and work in Arizona, you're probably familiar with an economic engine that has injected more than $1 billion into the state's struggling economy in the last five years.

You might have heard about the more than $2 million that Fiesta Bowl Charities has provided to organizations that contribute to the success of their communities through Youth, Sports, Education and Human Services.

Or maybe you've attended one of our numerous statewide events, such as the Fort McDowell Fiesta Bowl Parade, a community treasure that annually ranks among Arizona's largest single-day gatherings.

The Fiesta Bowl does all these things and more to foster a culture of community involvement and giving. But we can't do it without strong community support.

There's never been a better time to join our team. I would welcome the opportunity to explore possible partnerships with your company.

As a proud member of the Arizona business community for over 20 years, I would enjoy the opportunity to speak with you about how the Fiesta Bowl can help enhance your visibility with clients.

I look forward to speaking with you about a unique opportunity to create life-long memories, promote Arizona and enable meaningful contributions to society.

Sincerely,

Jeffrey Gregorec
(602) 526-2080
Jefffrey.gregorec@cox.net
---
Festival of Events

Fiesta Bowl
Committee Member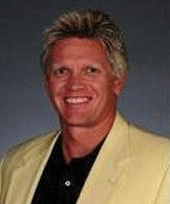 Jeffrey Gregorec

Blytheco
(602) 526-2080 Jefffrey.gregorec@cox.net
---
Our Mission Statement
The Fiesta Bowl annually strives:
1. To stage two of the top college football bowl games in the nation, and to assist the cause of higher education with the highest university payments possible.

2. To have the people of Arizona host the most comprehensive pageant of community activities in the United States.

3. To be Arizona's leading outlet for year-round sports and pageantry-related volunteer participation.

4. To give companies and organizations unique opportunities for involvement in supporting our efforts.

5. To be financially sound, and to contribute strongly and regularly to the state's economic development and to higher education nationwide.

6. To be a source of national pride for all Arizonans.